A look at some of South Africa's quintessential micro-businesses producing artisanal, farm-fresh food and drink that make them big on flavor – and success.
Despite South Africa's challenging economy, there is a thriving industry of micro-businesses focused on producing artisanal foods and drinks. What they lack in size and budget, they make up for in tenacity and a dedication to traditional, sustainable production methods. Froma dairy in Piketberg to a micro-farm in Hout Bay, from a tiny brewery in Noordhoek to an independent distillery in Cape Town, these stories highlight the essence of micro-businesses and the dedication to the process and finished product, regardless of how difficult the operating conditions might be.
---
'Creating Food Sovereignty'
Cream of the Crop
Founder: Maria van Zyl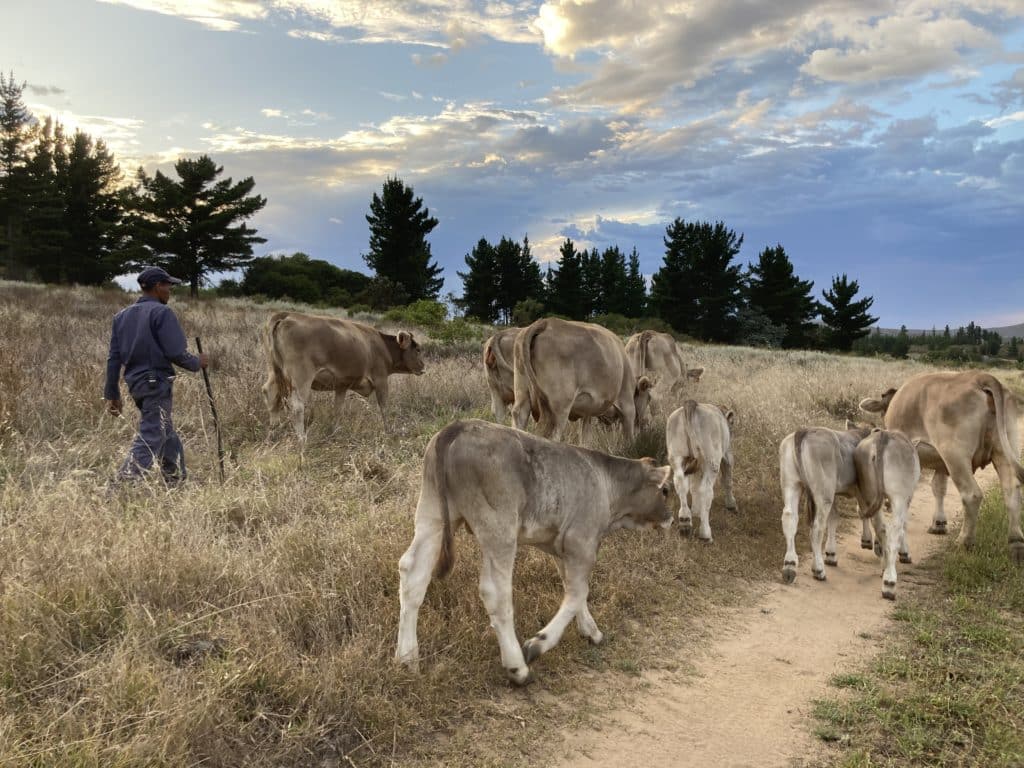 In the heart of South Africa's Western Cape province, drawing on tradition, is Cream of the Crop, a micro- dairy founded by Maria van Zyl. Inspired by her studies in Italy and respect for time-honored practices, Cream of the Crop is a testament to sustainability and authenticity.
It was during van Zyl's studies at the Italian University of Gastronomic Sciences that she first discovered cultured butter. "I used to be an olive oil over butter person, and then I had cultured butter, and it changed my life!" she says. Using a traditional method, she uses a kefir made from raw milk to culture the butter. Then, it ferments slowly in the fridge, before being churned.
"This is the traditional way, using ancient methods," says van Zyl. "Traditional methods are the most successful way to harness flavor."
The resulting flavor is uniquely creamy, with a delicate tang from the cultures. In addition to butter, she sells farm-fresh milk and double-thick yoghurt, and is experimenting with hard-style cheeses, all from her own farm in Piketberg in the Western Cape.
The quality of her product, while supporting the surrounding community is a top priority for van Zyl. "Farming commercially at a massive scale, especially with animals, is so damaging to the environment, the humans working on the farm and the people eating the food," she says.
"Consumers see the price of dairy on the shelf and think that it is cheaper but somewhere down the line, somebody is paying and almost always it's the actual farmer or the soil!"
Cream of the Crop aims to create a connection between consumers and the land, honoring the seasonality, the animals, and the local community.
"I think we produce the way we do because we believe it is good for us and for our customers," she adds. Van Zyl also believes in the transformative power of "kilometer zero" practices, minimizing the distance food travels to reach the plate.
"I would love to see micro-dairies popping up all over the country supplying communities in their area and creating food sovereignty."
Operating a micro-dairy comes with its share of challenges, from fluctuating milk yields to logistical hurdles.
"We rely on nature for a successful season and the cows will produce more or less milk based on the time of year," she says. Adding to this, the farm employs organic and biodynamic practices, nurturing nutrient-rich soil and minimizing ecological impact.
The dairy uses glass jars, refilled with each purchase, in an attempt to reduce packaging waste.
"We don't use any synthetic fertilizers or pesticides and focus on building the farm's fertility and resilience." And while many customers resonate with her artisanal goods, there are always sceptics, particularly when seeing the price. "A lot of people are shocked at the price of my butter and I love giving them the example that it takes 7 liters of milk to make 1 liter of cream and from 1 liter of cream, we get approximately 300g of butter," she says.
There's a fair bit of education required in selling her dairy, but through offering workshops, she is able to give consumers a newfound appreciation for the craftsmanship that goes into each product. "They're often surprised at how long it takes to make butter and cheese," she says. "I think South Africans are understandably very price-motivated, however, I think once people taste my products they understand the flavor and quality difference," she explains.
Van Zyl's future plans stay true to her business. "We will grow slowly as our herd expands, this way we can iron out any challenges we face while the business grows. We are so governed by our core values that it'll be hard to abandon them as they will also dictate the size of our business," she explains. By allowing the land's capacity to guide them, the micro-dairy ensures a connection to nature and community remains intact.
'Build Our Brand Directly With The Consumer'
Aegir Project
Founders: Rory and Carey Lancellas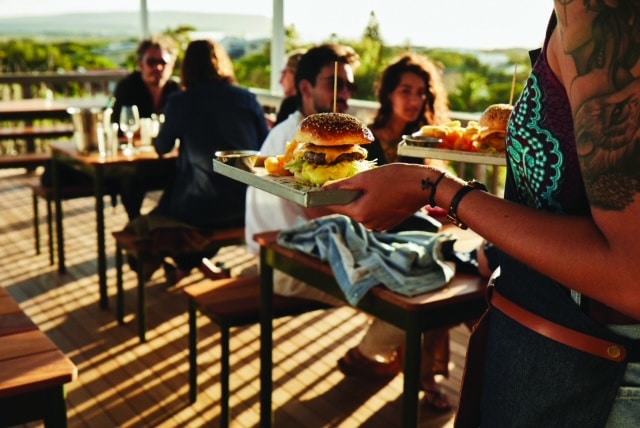 If there's one segment of the micro- industry that is relatively well-populated in South Africa, it's the craft beer scene. And in the heart of this is Aegir Project, a microbrewery in Noordhoek that produces artisanal small-batch beer. Founded by Rory Lancellas and his wife Carey, Aegir Project tells a story of commitment to craft beers. Aegir's story began in 2011 at Speight's Brewery, a massive operation in Dunedin, New Zealand. After stints in smaller Scottish breweries, Rory returned to Cape Town to launch his own venture. Now, his small brewery produces a wide array of traditional unpasteurized and unfiltered beers, only available for sale on-site. "We still use a wooden paddle made by my father and mash every beer in by hand," says Rory. "We focus on flavor and strive to play on a global level of beer."
Navigating growth whilst preserving their artisanal essence is a challenge Aegir tackles head-on. "Big or small, businesses have different hurdles," he says. The larger producers have more control over the finished product, whereas the smaller guys don't. "The upside to this is you have the opportunity to continuously recreate and develop your products," Rory says. Beer is a great example of an economy of scale.
"Our costs are huge per liter of beer produced," he says, but he doesn't compromise on innovation.
"We release a new beer almost every week keeping it fresh for the regular customers."
When it comes to finding their place in the market, Aegir took a strategic approach by going straight to consumers.
"Trying to make a product properly, ethically, with quality ingredients and getting this to the consumer through other avenues felt near impossible on our scale of production," Rory explains. Natural, unpasteurized beer requires a consistent cold chain and if it perishes or sours, their reputation is on the line.
"Our only way to survive was to try and build our brand directly with the consumer together, building our taproom and restaurant around the beer." This direct engagement is another way Aegir differentiates itself from the more commercial players.
"This allows us to talk beer styles with customers, invite them to try something new and offer a different experience," says Rory.
And as Aegir charts its course for the future, growth, innovation, and preserving their artisanal spirit remain key. "We have pretty big ambitions," says Rory. "We love to keep pushing our boundaries and adapting to who we have become."
Another core value is hiring the best people. "We have found investing in people has been essential to our growth," Rory explains. "So having the right humans is the most important element to us."
'Great Flavor Starts With Great Seed, Great Soil…'
Meuse Farms
Founder: Iming Lin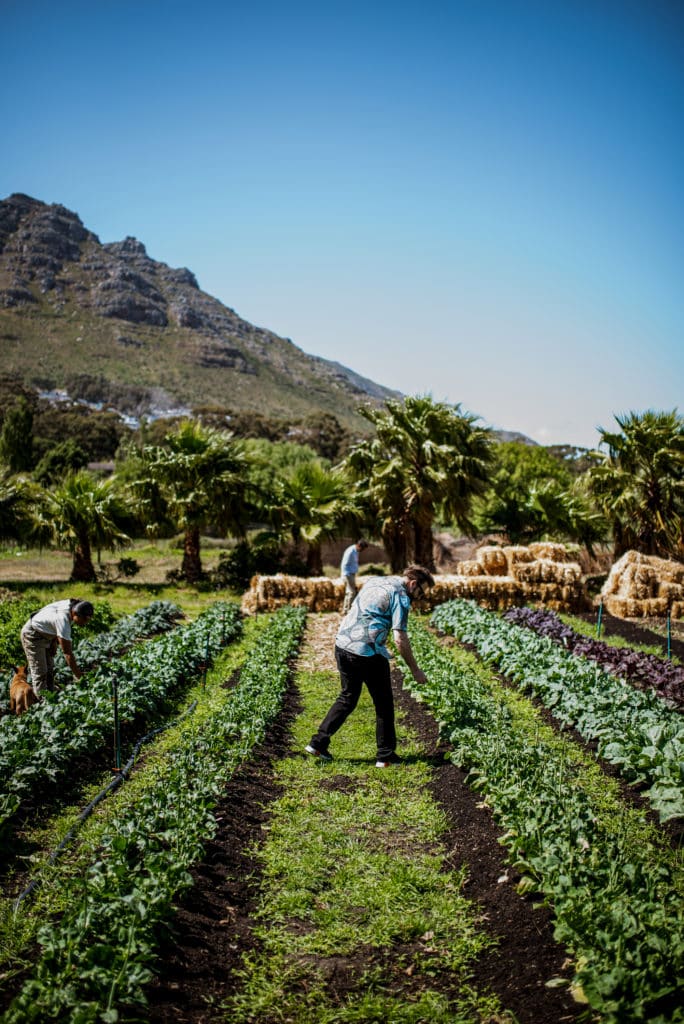 In coastal Hout Bay, South Africa, is the Meuse micro-farm. Drawing on a unique blend of backgrounds – from infectious diseases in public health to social enterprise development – founder Iming Lin's passion for farming soon took root.
Upon realizing that farming was her true calling, Lin opened Meuse Farms in 2017, after months of volunteering on farms in the Hudson River Valley and a season-long apprenticeship at Stone Barns Center in New York. "We knew that we wanted the farm to be semi-public and that we didn't want a long commute," she says. "Hout Bay made sense as it's our home village."
Meuse Farms takes a regenerative approach to agriculture, integrating indigenous crops with modern techniques for efficient, environmentally- sound practices. The micro-farm's success hinges on a meticulous process: "Great flavor starts with great seed, great soil, and harvesting when ripe," says Lin. Cover crops, compost tea, and minimal tillage all contribute to building soil health. Unlike conventional farming, Meuse Farms doesn't use chemical fertilizers and pesticides, to further preserve this delicate balance.
Lin's conviction that good farming practices should make business sense led to a unique strategy. "Early on, we identified high-end restaurants as ideal customers," she says. "They are willing to pay good prices and they are interested in seasonal and unique produce."
Focusing on rare, flavorful varieties, difficult to find elsewhere, boosted the farm's economic viability and allowed her to shape the market. One of Lin's core principles is that sustainable farming practices must align with profitability to drive change in the industry. "I don't think we will shift how the world farms unless good farming practices make business sense," she adds.
However, the road to sustainable success isn't without its bumps. Limited suppliers and intricate supply chains mean Lin has to import some key farming tools, but she seeks out local experts where she can. "Making our own compost was impractical," she says. "Relying on experts is a more logical way to build the ecosystem." Further challenges arise from the cost of producing these kinds of vegetation. Food subsidies often don't cover the cost of production and Lin knows not everyone will pay their prices.
"To control this, I choose crops that aren't easily available or varieties with a noticeable flavor difference," she says. Yet, navigating responsible farming with profitability is difficult. Meuse capitalizes on selling crops that other producers might disregard while keeping crop rotation in mind.
"There are some crops on our list that are not very profitable but round out our crop rotation and our availability list," she says. Catering to a broader audience can be a challenge, but she believes that flavor is the most convincing argument, especially when trying to engage people who might not have an initial interest in sustainable farming. "Most of the time, they just have to taste something we grow!" she says.
Looking ahead, Lin's plan for the farm is continued evolution. "Each season we get better at honing in on a profitable and delicious crop selection," she says. She also has a vision beyond the farm, contemplating an NGO that aims to address social aspects of food systems in innovative ways. Powered by thoughtful techniques, a focus on quality, and a desire to inspire change, Meuse is only just getting started.
'Reward Customer Support With An Impeccable Product'
Pienaar & Son Distilling Co.
Co-founder: Andre Pienaar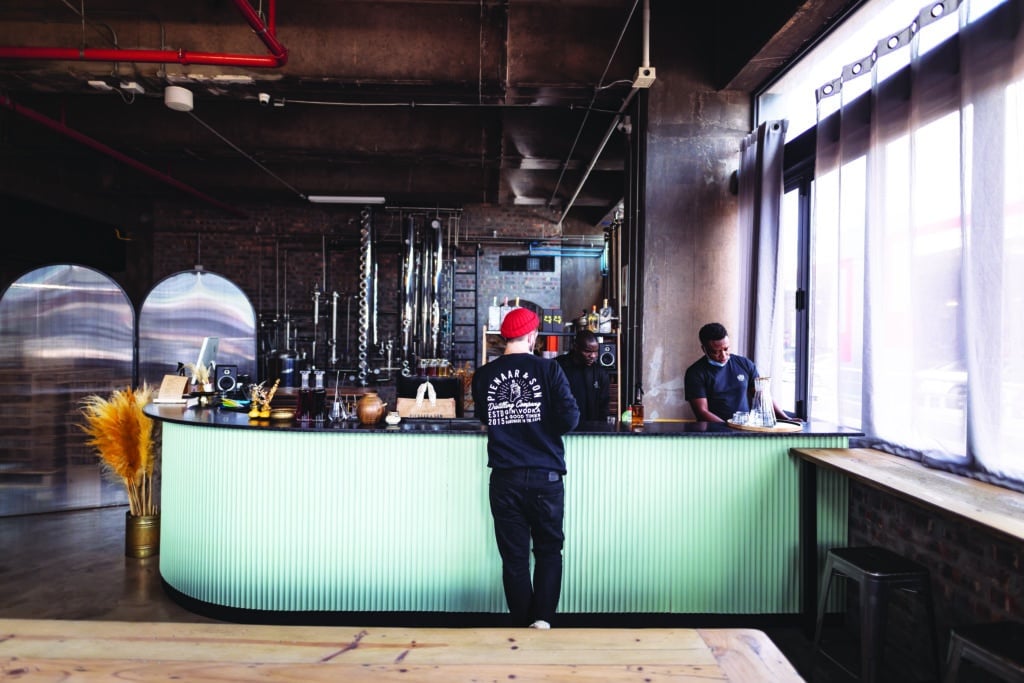 Cape Town's Pienaar & Son was born in 2015 from a blend of passion, science, and creativity. Founded by Andre Pienaar with his father, the distillery started as a hobby when Andre acquired a small still to explore distillation. Today, Pienaar & Son far surpasses hobby status, as that single still has given rise to custom-built equipment producing over six small-batch spirits, including gin, vodka, vermouth, whiskey, and brandy.
Despite Pienaar & Son's success, there is a constant battle to balance innovation with a sustainable business, compounded by South Africa's challenging economy. To set them apart, the distillery focuses on creating interest and flavor. "I operate under two questions which have to have a resounding 'yes' as an answer. One, is it interesting, and two, does it taste great." By following these, Andre ensures each product reflects value and quality. Instead of sticking to strict routines, this method promotes innovation that focuses on connecting with consumers.
"If you are able to create interesting products that taste great, the rest will take care of itself," says Andre. "Convince your customers that what you are doing is worthy of their time and money, and then, reward their support with an impeccable product."
When crafting the perfect spirit, Pienaar & Son's craftsmanship starts with the meticulous design of their equipment. "We use a bespoke continuous still, designed and built by my father," explains Andre. Marrying traditional craft with modern innovation, Andre likens his role to that of a chef using the stove (or still) that his father built. "It's really special to be able to work on equipment we started drawing on paper and then manufactured ourselves right here in the Western Cape."
There is no denying that Pienaar & Son embodies authenticity – even when competing in a saturated market against larger brands with financial clout that affords them more influence.
"They have marketing budgets that force their products to the front of the shelf and to the top of the menu," says Andre. These budgets also allow them
to reduce costs during the production and sourcing process, meaning a lower retail price. "This cost advantage makes their retail price so much lower than we could ever dream of selling our products," says Andre. Despite their small size, prioritizing innovation is a cornerstone of their philosophy. From packaging to flavor combinations to collaborations, Andre is always looking for new ways to shake things up.
"A lot of the alcohol industry is filled with people just repeating successful brands or recipes and, to be honest, I just think it is so boring." But balancing growth with integrity isn't easy. Pienaar & Son's recent launch of small-batch and rare releases aligns with their artisanal essence, but larger growth would rely on external investment, potentially altering the dynamic that's been at their core.
"It's just a whole other kettle of fish," says Andre. Even in South Africa, where the artisanal market is smaller than it would be elsewhere, Andre's entrepreneurial spirit fuels this drive, outweighing the lure of commercial pursuits – despite how attractive they might be.
The future is bright for this small but mighty distillery, where there is ample room for growth. "The distillery is probably only operating at about 60% capacity," says Andre. "The supply is not the issue, creating the demand is."
As they nurture demand, Andre also dreams of expanding internationally. "I would love a small warehouse in Europe to stock and sell online in the next few years!" Growth, while maintaining his core values, is central to Andre's plans, but considering their achievements so far, they're undeniably on the right path.