South Africa | Flutist, producer, and composer
Spotify Monthly Listeners: 16.8K
YouTube Total Average Views: 13 Million
SOCIAL MEDIA NET WORTH
Instagram: 13.1K
Twitter: 14.7K
Facebook: 99K
Words and Curation: Chanel Retief|Art Director: Lucy Nkosi | Photography: Katlego Mokubyane Photography Assistant: Sbusiso Sigidi Studio: NewKatz Studio, Johannesburg| Videographer: @astro.vn | CNBC Africa Videographer: Thabo Mathebula| Video Editor: Chanel Retief| Styling: Bontlefeela Mogoye and Wanda Baloyi | Outfits supplied by: Kworks Design; Imprint South Africa; House of Suitability; LSJ Designs| Hair & Makeup: Makole Made
---
"…Maths and music often go together, they say. Well, in my case, that was very much the situation."
Kellerman's myriad stellar accolades apart, what draws you (besides the melodic notes of his flute) to his story is the long journey he had to embark on to get to where he is.
In this story, Kellerman had to always "wait" before doing what he loved most. Growing up, Kellerman's parents encouraged his love for music.
After attending a symphony concert at the age of 10 with them, he was handed the option of playing an instrument. He, of course, chose the flute.
"I was very excited to start but then my teacher was sick for the first lesson," Kellerman smiles as he recalls the memory.
"And my mom was scared we were going to break the flute if we assembled it. So every day, I would just open the flute case, look at the flute, and wonder what it would sound like, and how it would feel to play it. I would close the case, and then an hour later, open the case again."
Although a young Kellerman got to play the flute every day after that, the wait started all over again when he left school. Wanting to study music, Kellerman knew that there was no money for university so he had to obtain a bursary.
"My other talent is maths," Kellerman says, surprising the entire studio where he has arrived for the photoshoot in Johannesburg. "Yes, maths and music often go together, they say. Well, in my case, that was very much the situation. So I was offered a bursary to study engineering by Anglo American at the University of Johannesburg."
The wait continued as Kellerman had to work off his bursary after his studies. To afford him the time and freedom to play the flute, Kellerman then started his own engineering software company.
"After a while, I decided, no, I want to be a full-time musician. But I ran out of money within six months," Kellerman laughs. "So I had to go back to engineering."
Kellerman got married and had children which meant that playing the flute professionally would just have to wait. He jokes that "every time I tried to swap over to being a full-time musician, it didn't work".
"The money just wasn't enough to do music. And so, I tried that every few years and basically had to wait 20 years before I could do this full time. In the meantime, every year, I'd allow myself to go overseas for three weeks and study new masterclasses with the best flute teachers."
Kellerman remembers fondly the moments his children would ask him what his ultimate dream was.
"I would say to them 'Oh, to one day, get a Grammy nomination; that would be fantastic'."
From waiting to wanting to winning – Kellerman's story may not be over, but for the accomplished two-time Grammy award-winning artist (in 2015 and early this year for Bayethe), it feels as though life has come full circle.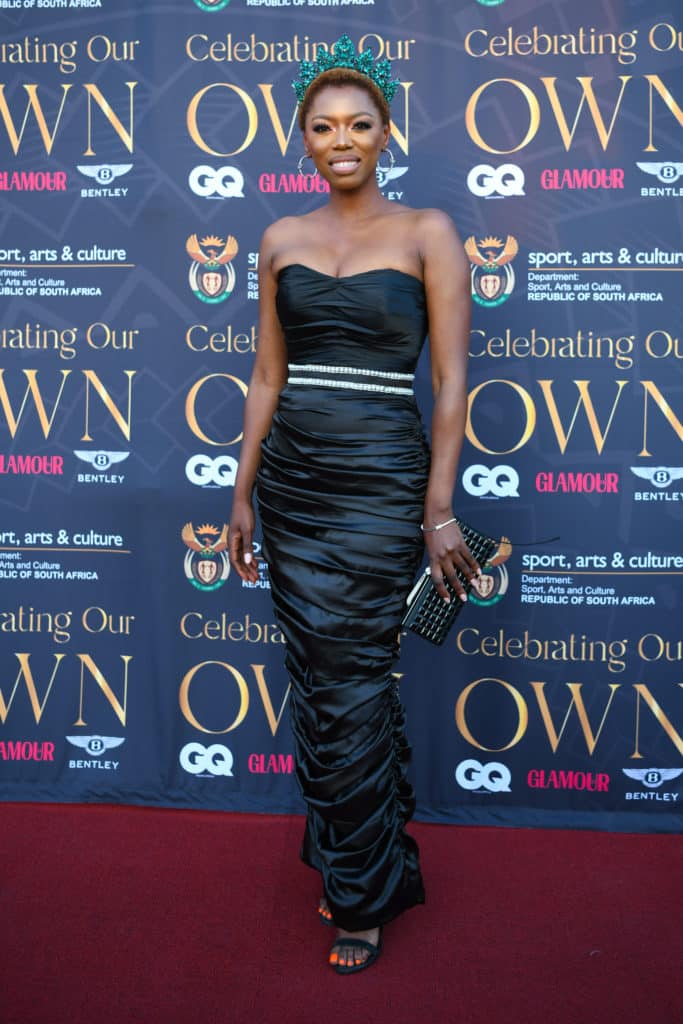 "WOUTER MAKES BEAUTIFUL MUSIC, BUILDING BRIDGES ACROSS CULTURES AND SHARING HIS POSITIVE ENERGY WITH THE WORLD."
—South African singer Lerato Moipone Molapo, known professionally as Lira.
Despite all the accolades in his career, Kellerman's true mission, he says, has always been sharing South African music with the world, which he continues to.
"Wouter makes beautiful music, building bridges across cultures and sharing his positive energy with the world," South African singer Lerato Moipone Molapo, known professionally as Lira, says. "He is a generous soul, who is always willing to help, and his invaluable contributions have left an indelible mark on the South African music industry." Antos Stella, CEO of The Music Arena, adds that "Wouter Kellerman's exceptional musical talent has paved the way for extraordinary collaborations with artists from various genres and cultures, resulting in a well-deserved array of awards".
When he is not playing music, Kellerman enjoys a good session of acro-yoga at sunrise on the beach. The next few months are action-packed for Kellerman, who most recently performed for the Presidents at the BRICS Summit in South Africa. Next up is a slew of high-profile overseas performances. Kellerman continues to believe in the power of collaboration as he recently partnered with award-winning Tanzanian artist Naseeb Abdul Juma Issack, popularly known as Diamond Platnumz, for their Afropop hit Pounds & Dollars.