In recent years, surrogacy has become increasingly popular among single women and gay couples. For heterosexual single men, it's still a rather unusual path to follow but that is changing.
BY PAULA SLIER
SOUTH AFRICAN MEN ARE MAKING HISTORY, choosing to become single fathers by choice. In March, Wesley Hayes, a 35-year-old divorce attorney won a year-long battle to legally register his daughter, Justine Filly – her second name reflects Hayes' love of horses.
Andrew Martin, a fertility lawyer who heads his own firm in Cape Town, has successfully registered a number of babies for single fathers through surrogacy over the past decade. One of Martin's clients is a 46-year-old Johannesburg business consultant, Gavin Phillips*.
Since November 2019, Phillips has undergone three unsuccessful IVF journeys and is now about to begin his fourth.
"I've always wanted children and after I lost my father to Alzheimer's in 2017, the need to extend my family, and have a legacy, became more intense," he says.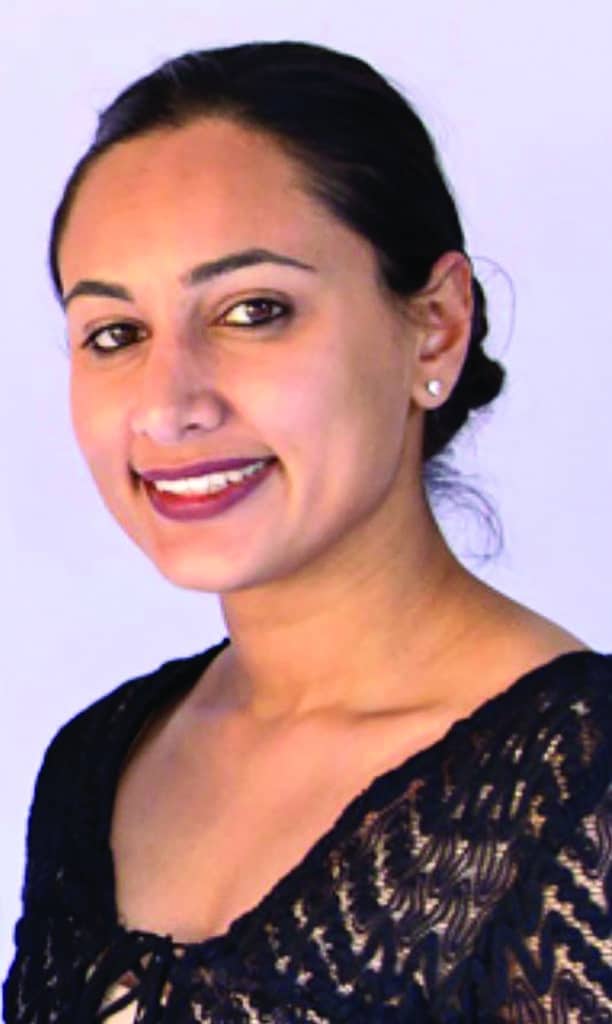 It's exciting and I hope it's something we see more of. We have the technology to do these things and there are definitely men who would make good parents and if we can help them, it's a lovely thing for us to be able to do. – Dr Tasneem Mohame
Phillips was married and unfortunately despite efforts to have a child, those efforts did not bear fruits. "After we got divorced, I considered adopting a child, and then I started to research surrogacy." Traditionally, it's heterosexual couples who go this route. Globally, one in six such couples struggle to conceive, regardless of whether they come from low-, middle- or highincome countries. But in recent years, surrogacy has become increasingly popular among single women and gay couples.
For heterosexual single men, it is still a rather unusual path to follow. Dr Tasneem Mohamed, an obstetrician gynecologist practising at the BioART Fertility Centre in Johannesburg, has dealt with only two requests in the last two years from single men wanting to have babies.
"I think maybe a lot of men out there don't know it's an option for them," she says. "And probably a lot of them who've thought about it just get shut down by their families. It's a lot of responsibility raising a child on your own, but maybe once single men know it's possible, we could see more of them coming forward.
"It's exciting and I hope it's something we see more of. We have the technology to do these things and there are definitely men who would make good parents and if we can help them, it's a lovely thing for us to be able to do." South African law stipulates that those seeking surrogacy as well as the surrogate herself must be South African or resident in South Africa.
"This is to protect local South Africans from being taken advantage of by foreigners coming and using them as surrogates," explains Dr Yossi Unterslak, a gynecologist and reproductive medicine specialist at Vitalab Fertility Clinic in Johannesburg.
"There's no restriction on the egg or sperm donor. But if it's a single man seeking surrogacy, it has to be his sperm."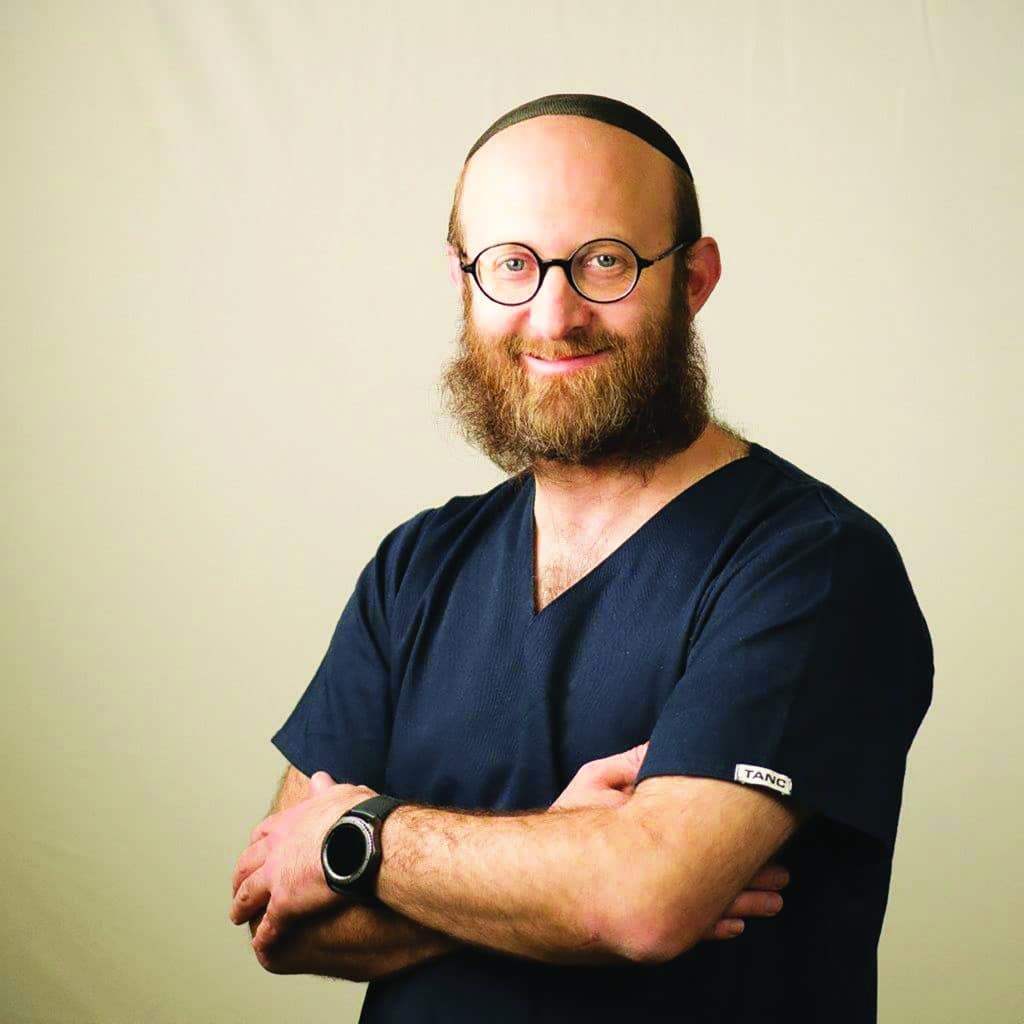 Shop around and find a clinic that is close, affordable and offers treatment but also be careful. – Dr Yossi Unterslak
As much as 40% of patients seeking fertility treatments at Vitalab come from abroad – the vast majority from countries in Africa where such treatments are inferior in quality.
"Shop around and find a clinic that is close, affordable and offers treatment but also be careful," warns Dr Unterslak.
"There are countries that allow cross-border surrogacy like Ukraine and India, which are quite popular."
"Look at the law to make sure you are not going to go through the expensive process of generating embryos and then after the baby's born, there's an issue getting the child back into your country."
Surrogacy does not come cheap. Success rate the first time around is around 67% which means the bills can add up. Phillips estimates he's already spent nearly a quarter of a million rands (about $17,000).
"There's the buying of eggs, the fertility clinic, lawyer fees and treatment cycles. Legally, the surrogate can't earn money from doing this and so I also contribute towards costs of her pregnancy, her medical aid and life insurance. There is a provision in the agreement that says that she is required to try at least three times. The fact that we are on our fourth shows you that these surrogates care and commit to these surrogacy journeys with deep empathy and altruism."
But the process can be laborious. The first step is choosing a donor.
"You get to see their health records, family history, whether they smoke, take meds, drink, how much they exercise," says Phillips. "You get to find out their eye color, hair color, height. You get an idea of their academic ability, their sporting ability, whether they're introverted or not and you get pictures of them up until the age of 11 because of anonymity concerns."
Out of 27 possibilities, Phillips eventually found a donor he was happy with. He donated his sperm to fertilize her eggs. Once the fertilization had taken place, mature embryos (blastocysts) were then frozen until the surrogate had been prepared through various stimulation treatments to receive a blastocyst transfer (IVF). Unfortunately, after three attempts, and although the surrogate fell pregnant each time, the pregnancies did not progress, resulting in miscarriages.
Phllips, then, in an effort to give the surrogacy route another try, decided to change donors and also underwent personal genetic testing to determine if there were any chromosomal abnormalities (of which there were none).
"I'm hopeful, my new donor has got good qualities in terms of what I would like for a child, but genetics can go back six generations. So, you might see something from your great, great, great, great grandfather come out in your child. Not everything is a guarantee but what you want is really healthy eggs from a successful donor (a donor that has donated eggs in the past that has resulted in a pregnancy)."
Phillips has also sent the embryos he has available from this fertilization cycle for additional genetic testing called Preimplantation Genetic Testing for Aneuploidy (PGT-A). This helps mitigate any risks around implanting embryos that could present with chromosomal abnormalities, prior to commencing with the next round of IVF. If all is normal in the results, a fourth round of IVF will proceed.
Says Phillips: "I feel I have given myself the best chance available for success. I know that 50% of the success is in the hands of science and the rest is in the hands of a higher power – if the stars align, I could be a father in 10 months' time. Sadly, there's still a stigma attached to single men having children on their own and the argument that a child allegedly needs a mom. I'll be the mom and the dad, and I'll protect and nurture my child with everything I have. I also won't give up until I have completed this beautiful journey. My child/children will know how much love went into conceiving them," he says.
Both Phillips and Hayes feel that the concept of a nuclear family is changing. No longer does it mean two point four children and a husband and wife.
Families today come in all shapes and sizes – single mom, two moms, two dads, single dad.
"Relationships are not my forte," admits Hayes. "I'm very independent and I don't necessarily find myself best suited to living with somebody and having to make joint decisions about a child. I've done enough divorces to know that it's an unpleasant business and in a number of cases, the children are used as a pawn in the divorce proceedings. As a single parent, I don't have to concede to anyone. It sounds very selfish, but I don't have to take anybody else's opinion into consideration."
But the process can be quite invasive. "I had to undergo psychometric testing and a psychological evaluation. The social worker looked into my circumstances and interviewed my family and friends to see what my environment was. I also had to prove that financially I am able to look after a child. I'm not saying it's a bad thing, but it is invasive."
But it was all worth it the moment he saw Justine for the first time.
"I wasn't there for the actual birth itself and arrived moments after she was born. I found her in a little incubator and I just recognized her. I immediately saw small bits of myself looking back at me," he smiles.
"Africa is by and large a patriarchal society so I can't see why being seen as the head of a family and being seen as the father of a child without a mother is an issue. There are many single fathers who've lost their wives for various reasons.
"Nobody can say that my daughter is unwanted. She was absolutely 110% planned and a 150% wanted and is unimaginably loved. Just as thousands of children don't have fathers, I think it's going to become more commonplace that children don't have mothers."