The Covid-19 pandemic brought unprecedented change to many lives around the world but for a group of daredevils in Ghana, it sparked a passion to explore the world by road.
The group of friends with wide-ranging interests and careers ranging from banking, education, technology and real estate, and also travel enthusiasts, saw an opportunity to use the lockdown to ignite their expedition.
"We started traveling in Ghana because of Covid. We couldn't get out of Ghana and one funeral to Tamale, in Northern Ghana, inspired the passion for traveling. We began to travel sometimes for funerals, other times for weddings and for work," says Richard Osei-Anim, an education technology entrepreneur who is part of the group.
Osei-Anim works to deploy smart labs and technology for schools in rural areas. Some of the hard-to-reach areas he works in – such as in Northern Ghana – requires travel by road, and that is what birthed his love for travel. On one of these trips with the group, initially consisting of five team members, one of them suggested going on a 10,000km journey to the United Kingdom (UK).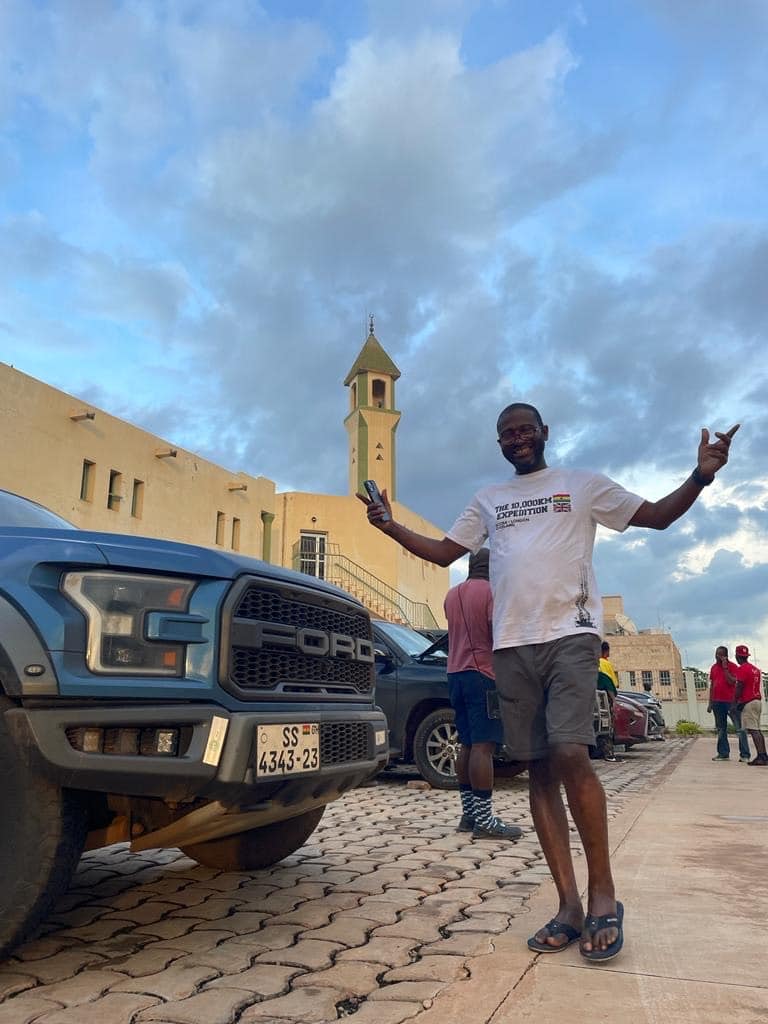 "We have this saying we use that 'what's the worst that could happen'. So, when the idea was suggested, we were all up for it. Later on, some other members joined which brought our group to about 10 people in all," recalls Osei-Anim.
This was in 2019 before the Covid pandemic.
"Kwabena Peprah, who is the OCD one amongst us, is our lead planner. He pulled the Excel spreadsheets and put in all the components from the type of car we would use, the spark plugs, windows, the tyres we will need, the cans for petrol and everything in between. We had a whole spreadsheet of data that had been acquired over the years. We postponed it to 2023 but it [meant] about six to nine months of planning and speaking to different people," says Osei-Anim.
In 2022, the group had also attempted to climb to the top of Mt. Kilimanjaro.
"We didn't make it all the way to the top. I got to 4,000 meters and Kwabena and the other guys got to 5,000 meters. So, we couldn't make it, but it was a useful experience and we ended up in Zanzibar for about three days just to chill."
With friendships in the group going back more than 30 years, there is true camaraderie here. After almost a year of planning, the group set off this year for their planned journey to the UK, from their starting point in Oyarifa, Ghana with a convoy of five cars.
"It took us 14 days to get from Accra to London. We started off from Oyarifa in Aburi, then crossed over to Ivory Coast, then Bamako, then Kayes, then Senegal, then Mauritania to Morocco and some of us left in Morocco to go to Johannesburg to work. The rest of the group crossed over by ferry to Spain, then went to France, then Calais to Dover and ended up in Kent," says Osei-Anim.
Planning for the trip had to be airtight to ensure they covered the 14-day journey in good time.
"We aimed for departure at 4AM and always considered all scenarios that could potentially delay us unnecessarily. For example, we usually settle all bills the night before so when we wake up, we check out without any drama – like someone's card not working or no forex to change into local currencies," says Osei-Anim.
The trip led to the creation of Wanderlust Ghana, a travel blog to chronicle the adventures across some 10 countries. One of the travelers, Kwabena Ayirebi, also Director, Banking Operations at African Export-Import Bank, used the attention from the epic journey to London to raise funds to help connect communities across Ghana and Kenya to digital learning with a platform called EduSpots.
"I first went to London from Accra through a British Chevening Scholarship and that gave me the chance to have a global career. I saw the journey to London as an opportunity to celebrate my birthday, raise funds for a good cause and experience the amazing continent of Africa," says Ayirebi.
The group stayed at hotels in each destination and the entire trip cost an average of $10,000 per person. The main challenges were mechanical issues ranging from changing car tyres to spark plugs and everything in between.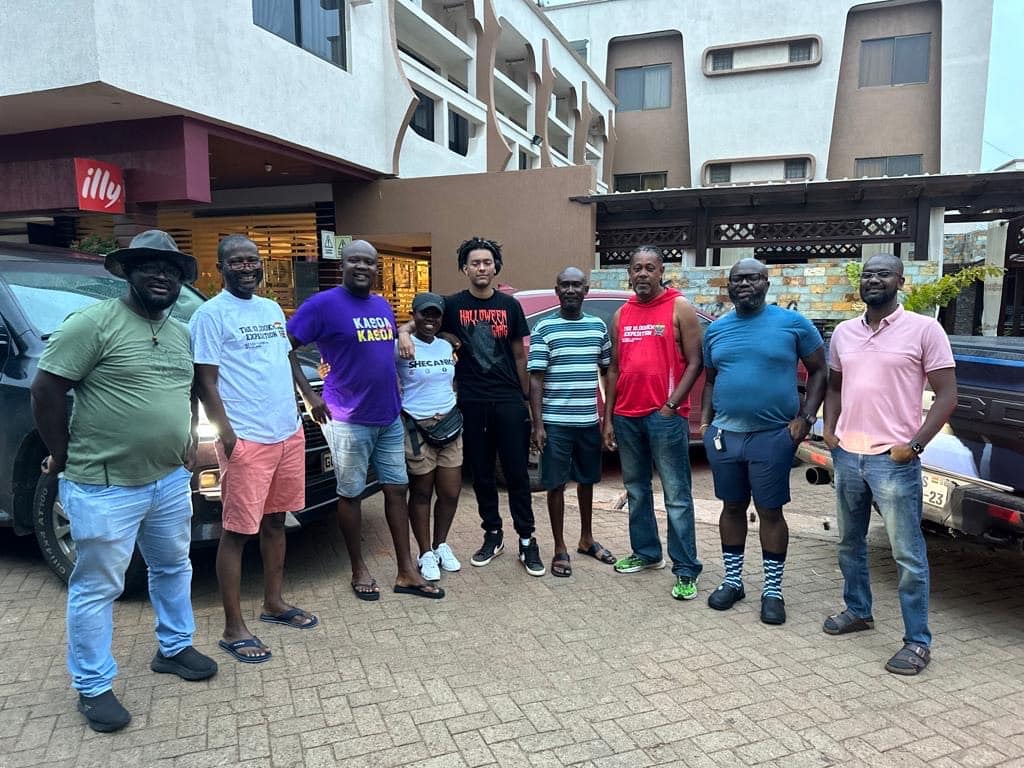 "I would advise that if you want to take on this journey, make sure you are using very reliable cars. Our cars were quite old with some of them having about 500,000km already and even though we regularly service them, they gave us some issues," says Osei-Anim.
Another advice is to be mindful of the local rules in various countries. For example, Mauritania has a policy against using tinted windows on cars which the group was not aware of.
"This was the worst experience on the trip as the policemen extorted us and kept us for about eight hours in Mauritania. They threatened to impound us for 48 hours and after illegally taking our money we were finally allowed to pass through," says Osei-Anim.
After two weeks, the group arrived in Kent to a rousing welcome from the Ghana High Commission in London and along the way, had garnered enough media attention for their epic journey.
With the success of this trip, the group already have their eyes set on their next set of adventures which includes a road trip from Accra to Cape Town next year, then an eight-day expedition in Australia from Perth to Brisbane, then a Dubai via Egypt to Accra expedition and finally hitting all the football stadiums across North America to Alaska in the World Cup year of 2026.