Situated in the vibrant heart of Rwanda's capital, the Radisson Blu Hotel & Convention Centre in Kigali isn't merely a hotel, it's a holistic leisure destination. Seamlessly combining luxury, comfort, gastronomy, and entertainment, this establishment ensures that every guest experiences the essence of Rwandan hospitality coupled with global standards of indulgence.
A Culinary Odyssey Awaits
At the center of any leisurely escape is the pursuit of culinary delight, and this is where the Radisson Blu Kigali truly excels:
• Filini Restaurant offers an authentic slice of Italy in Kigali. With its casually sophisticated ambiance reminiscent of Italy's charming landscapes, guests can stroll through a seasonal deli and marvel at the open-concept show kitchen. Here, Italian cuisine transforms into a mesmerizing sensory experience.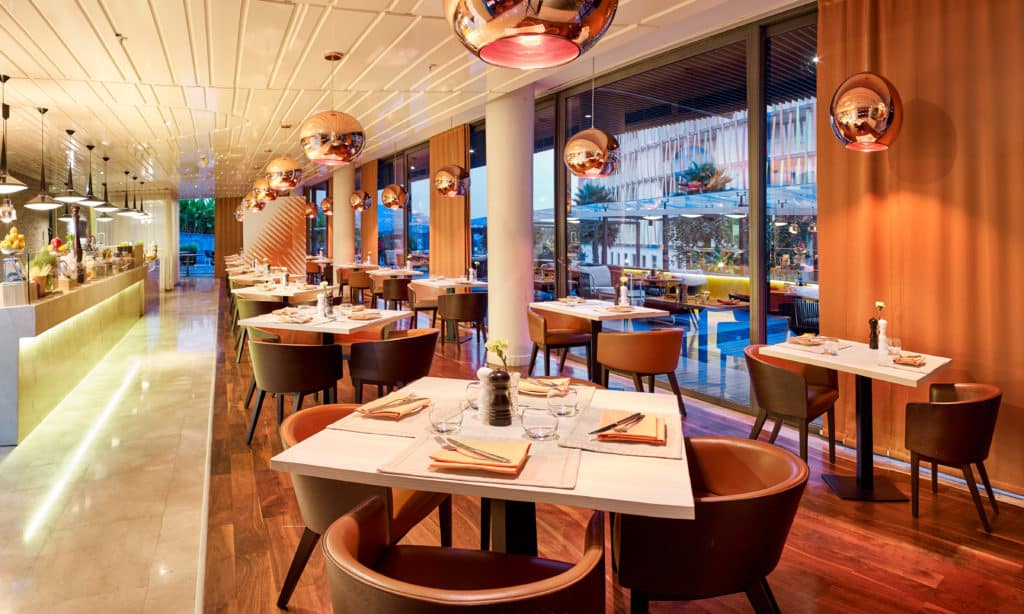 • The Auditorium Club is a haven for luxury dining enthusiasts. Synonymous with aspirational opulence, this venue crafts a gourmet experience and offers a tranquil escape from the city's hustle and bustle.
• The Business Class Lounge, designed for the discerning business traveler, strikes a balance between luxury and functionality. Modern interiors, plush seating, and ambient lighting ensure comfort while providing an environment conducive to both work and relaxation. Featuring high-speed Wi-Fi, and a range of business services, it's a haven for those who wish to work in tranquility and an exquisite menu of light bites and beverages ensures that guests can refuel and refresh at any time of day. With large screens broadcasting live sports events from around the globe, the • Piazza Bar is a dream destination for every sports connoisseur. It offers a range of classic cocktails, select wines, craft beers and non-alcoholic delights, so there's a drink for every palate. A contemporary design combined with comfortable seating ensures guests can relax, socialize, and soak in the vibrant energy. At the heart of the Radisson Blu Hotel & Convention Centre in Kigali lies the • Izuba Wellness Spa, a haven of tranquility within the urban pulse of the city. "Izuba," meaning 'sun' in Kinyarwanda (local language) truly encapsulates the warmth and rejuvenation offered by this exquisite retreat. Every element, from the ambient lighting to the aromatic scents, is curated to transport guests into a world of relaxation and revitalization. With a diverse range of therapeutic treatments inspired by both local Rwandan traditions and global wellness practices, the spa promises a bespoke experience for every visitor. Expert therapists, state-of-the-art facilities, and holistic treatments converge to create a harmonious journey for the mind, body, and soul. Whether you seek a deep-tissue massage to melt away the tension or a soothing facial to bring out your inner glow, the Izuba Wellness Spa stands as a testament to luxury, selfcare, and unparalleled pampering.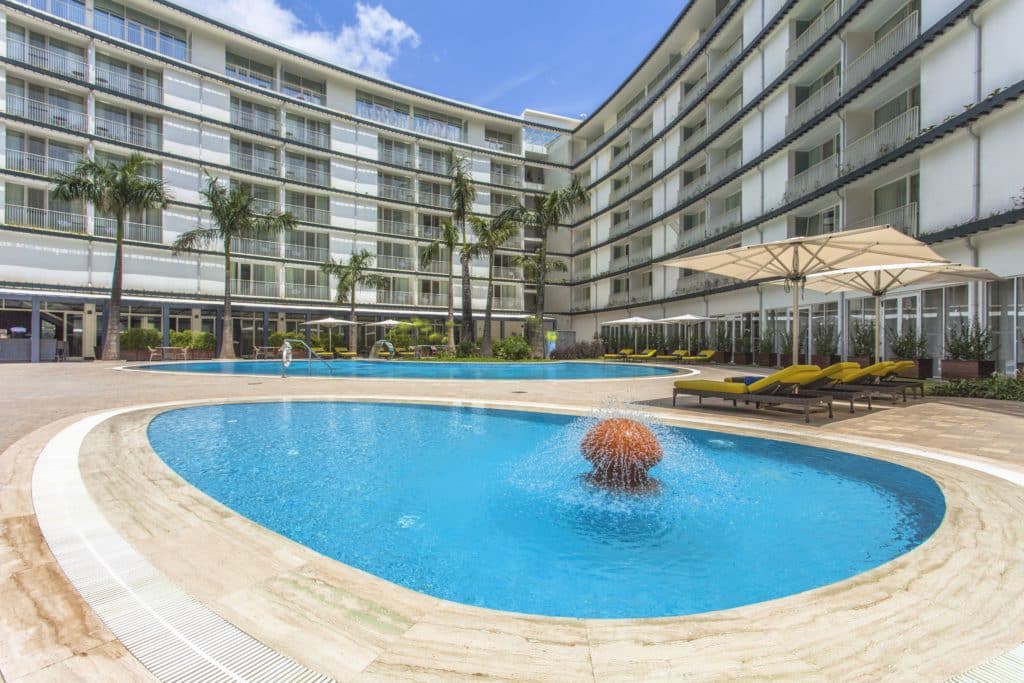 • Izuba Café elegantly marries luxury with Kigali's local essence. Nestled within one of the city's premier hotels, this café truly embodies the vibrant spirit of Kigali while upholding an unparalleled standard of refinement for its guests. Beyond its culinary delights, Izuba Café prides itself on offering an exclusive and intimate ambiance, making it the ideal choice for private events and meetings where discretion and quality are paramount for our clients.
• Events Beyond Compare Aside from its gastronomical delights, the Radisson Blu Hotel & Convention Centre stands as Kigali's premier events venue. From global conferences and sumptuous weddings to intimate gatherings, the Convention Centre boasts state-of-the-art facilities capable of accommodating events of varying scales. With its technological prowess, elegant design and dedicated staff, each event transforms into a memorable spectacle.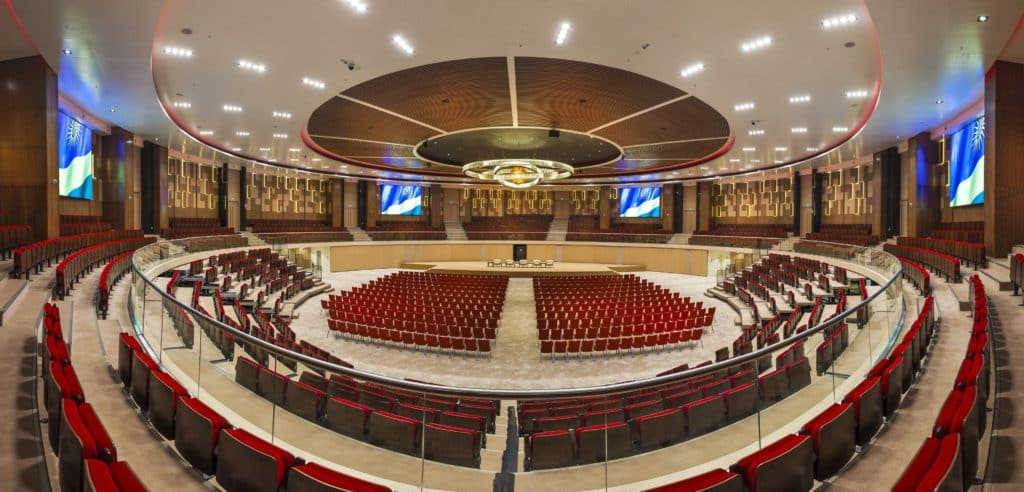 • Leisure Amplified For those seeking more relaxed pursuits, the Radisson Blu doesn't disappoint. Whether it's lounging by a pristine pool, indulging in spa treatments or exploring curated cultural events, guests are assured of a plethora of activities designed for rejuvenation and recreation. In conclusion, the Radisson Blu Hotel & Convention Centre in Kigali, embodies the very essence of a one-stop leisure hub. By offering a harmonious blend of exquisite dining, premier event hosting, and leisure activities, it has etched its mark as a must-visit destination for both the discerning traveler and the leisure seeker. When in Kigali, making a pit stop here isn't just an option; it's an experience waiting to be savored.
DISCLAIMER: Brand Voice is a paid program. Articles appearing in this section have been commercially supported.